Our Values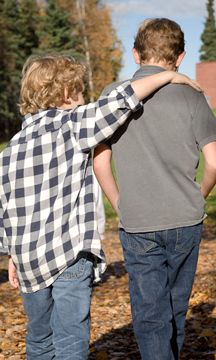 Students – We provide therapeutically sound, cost-effective services with treatment decisions driven by the needs of students and families.
Positivity – We provide a safe, nurturing environment that promotes growth for students, families and staff.
Integrity – Our daily decisions are made with honesty, compassion and concern for students, families and each other.
Respect – We recognize individual efforts and contributions to our success. We ensure students, families and staff are treated with dignity and respect.
Innovation – We provide services through creative, solution-focused problem solving. Personal growth is a lifelong process fostering innovation and creativity.
Teamwork – Communication and mutual accountability are hallmarks of our teamwork. We rely upon each other and the community to be successful.
Our Mission
Based on the spirit of Christ's love, AK Child & Family provides quality care and treatment for children and families who need special assistance to develop self-esteem and the ability to live in harmony with others.