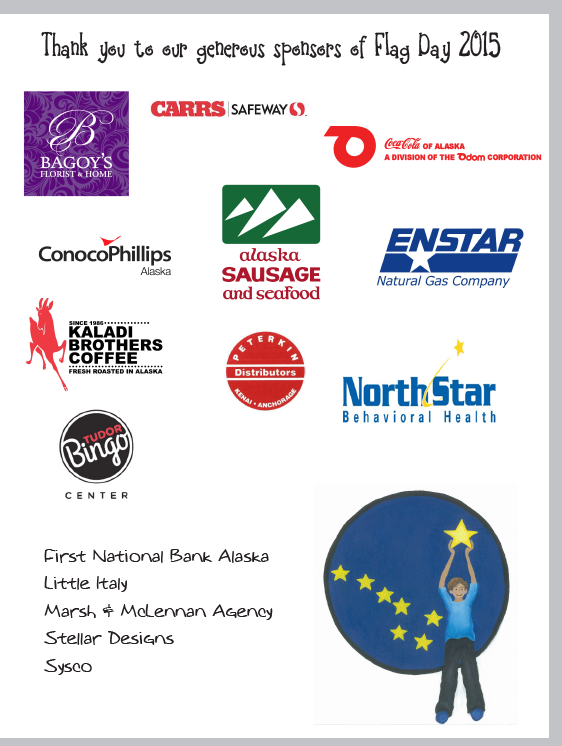 ---
Benny Benson was growing up at the Jesse Lee Home, when at the age of 13, he won the contest to design a flag to represent the territory of Alaska.
The first Alaska flag was raised over the Jesse Lee Home on July 9, 1927, and in 1997, the Alaska Legislature, in a bill written by Senator Arliss Sturgulewski, declared July 9th to be Alaska Flag Day.
Many things have changed over the years: the Home moved to Anchorage in 1966 and became Alaska Children's Services in 1970. In 2013, Alaska Children's Services changed its name to AK Child & Family. But some things remain the same: Benny Benson's design still flies proudly, and we continue to provide the highest quality care to Alaska's young people.
Proceeds from this event benefit the Mike MacDonald Partnership in Treatment Fund. This unique program ensures that children in need of our services will not be turned away due to an inability to pay.
---