---
Latest Blogs and Photos (Click blog title to read the full article.)
Laurie Linlsey, MS, Bruce Smith, PhD, Angela, Schumacher, LCSW, & Lynn Paterna, LPC on 07/31/2015

Is your horse shoe up, down or in the middle? As we stood in a circle we passed around a horse shoe, each group member checking in with the group. "My horse shoe is pointing up because I am excited to be here" one student reported. "My horse show is pointing down because my grandmother died and I am sad." "My horse shoe is in the middle because my allergies are acting up but I am excited to be here."

AK Child & Family on 07/30/2015


Children at the Jesse Lee Home helped grow food for themselves and others. Seward, ca. late 1930s.
Donate
We graciously accept monetary donations, which are tax deductible. We welcome donations in-person, by post, telephone and online. Donations can be presented, mailed or phoned to:
AK Child & Family
4600 Abbott Road
Anchorage, AK  99507
(907) 346-2101
---
For Alaskans choosing to donate a portion of their Permanent Fund Dividend, we are an eligible Pick. Click. Give. recipient. Click the image below to review our Pick. Click. Give. profile.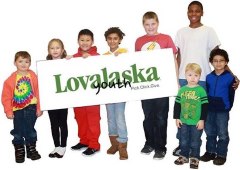 ---
There are supplies that we seek all year. We've made a printable Wish List to show what items we most often need.

---
---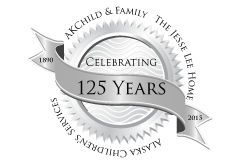 ---
---