Latest Blogs and Photos (Click blog title to read the full article.)
Denis McCarville, President & CEO, on 01/29/2015

"The Lake has frozen over again," wrote Clara Cook on March 14, 1914, "and the wind is blowing awful hard." But from her window she could see the boys had made themselves sails and were flying across the ice on skates. "The children all love the wind," she wrote, "and we have lots of snow now."

Children arrived at the Methodist Jess Lee Home under traumatic circumstances. Often one or both of their parents had died or the family was destitute from illness or misfortune. To greater or lesser extents, the children must have been bewildered, they were frightened and alone. Then, with the resiliency of youth they adapted; they built themselves sails. They flew across the icy lake … (From Volume 1 of Family After All)

AK Child & Family on 01/29/2015


Girls from the C dorms enjoy a day of sledding at the Jesse Lee Home in Seward, January, 1955.

a Student of AK Child & Family, on 01/26/2015

I was having such a good time getting to know my new school, Hanshew, (that I first went to on the ninth) when I heard I was going to another symphony, for the fifth time. I got even more excited, and I had thought I had had enough excitement from my first week of school. Apparently, I was wrong about that.
---
Donate
We graciously accept monetary donations, which are tax deductible. We welcome donations in-person, by post, telephone and online. Donations can be presented, mailed or phoned to:
AK Child & Family
4600 Abbott Road
Anchorage, AK  99507
(907) 346-2101
For Alaskans choosing to donate a portion of their Permanent Fund Dividend, we are an eligible Pick. Click. Give. recipient. Click the image below to review our Pick. Click. Give. profile.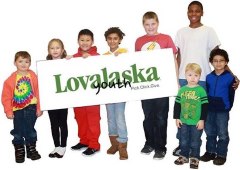 There are supplies that we seek all year. We've made a printable Wish List to show what items we most often need.

---
&nbsp

---
---