---
Latest Blogs and Photos (Click blog title to read the full article.)
By the Ambassador of the ASO on 07/27/2015

During Flag Day, Anchorage Symphony Orchestra Glacier Brass Quintet played the National Anthem while the Service High School ROTC performed the color guard. They also played the Alaska Flag Song. Sadly, I wasn't there to see it or be there, because my mom wasn't feeling too great, and if one of your parents aren't feeling too great, you know it would be kind of hard for the other parent to take seven kids somewhere with a big crowd.

AK Child & Family on 07/23/2015


July 23, 1978, John Beard (right), chairman of the building committee and Mrs. America, Cindy Roberts (left), help break ground on the Benson Recreation Center.
Donate
We graciously accept monetary donations, which are tax deductible. We welcome donations in-person, by post, telephone and online. Donations can be presented, mailed or phoned to:
AK Child & Family
4600 Abbott Road
Anchorage, AK  99507
(907) 346-2101
---
For Alaskans choosing to donate a portion of their Permanent Fund Dividend, we are an eligible Pick. Click. Give. recipient. Click the image below to review our Pick. Click. Give. profile.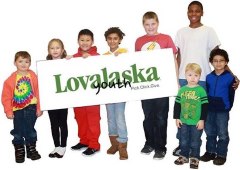 ---
There are supplies that we seek all year. We've made a printable Wish List to show what items we most often need.

---
---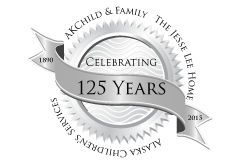 ---
---