---
Latest Blogs and Photos (Click blog title to read the full article.)
Jay Her, Treatment Foster Care Recruiting Specialist on 08/28/2015

In a crowded lecture hall, a professional marketer comes up to share his story of being in foster care. He starts by sharing a story of a love relationship in college. He shared how they met on campus and how long they've been together. He shared how he participated with her family during family socials and holiday parties. Being asked why he never took their daughter over to meet his family during the holidays, he shared his story of being in foster care and not having a family to go to during the holidays. He continues sharing, "The next day my girlfriend broke up with me. Her mother told her she wasn't going to date someone without a good family to return to."

AK Child & Family on 08/27/2015


Gene Lawney surveys the catch at the Jesse Lee Home in Seward, 1938.
Donate
We graciously accept monetary donations, which are tax deductible. We welcome donations in-person, by post, telephone and online. Donations can be presented, mailed or phoned to:
AK Child & Family
4600 Abbott Road
Anchorage, AK  99507
(907) 346-2101
---
For Alaskans choosing to donate a portion of their Permanent Fund Dividend, we are an eligible Pick. Click. Give. recipient. Click the image below to review our Pick. Click. Give. profile.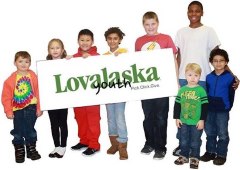 ---
There are supplies that we seek all year. We've made a printable Wish List to show what items we most often need.

---
---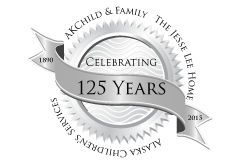 ---
---