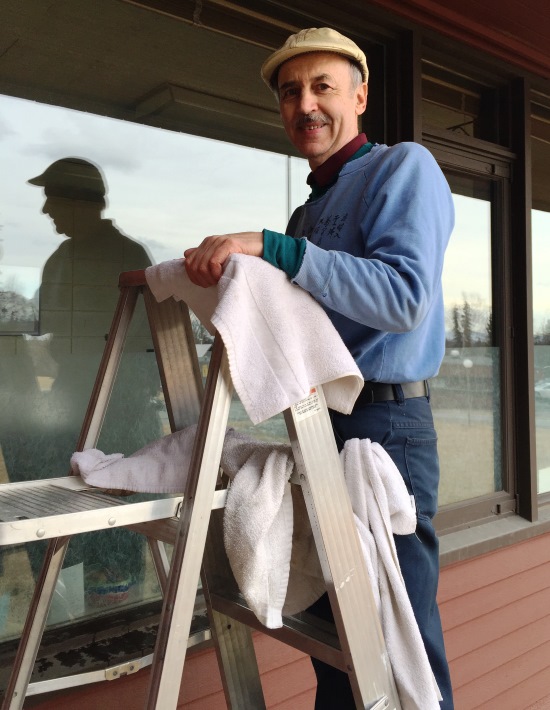 As I was looking out my window the other day and enjoying the spring weather, I saw the gentleman who, for years, I have been watching clean the windows outside my office every spring. I've always stopped to chat with him but never thought to ask him how long he has been providing janitorial services for AK Child & Family. We would like to thank Bob for helping support our mission for so many years.
Redeemer Cleaner Service has been providing professional janitorial services for AK Child & Family since 1988. Back then it was known as Alaska Children's Services and consisted mainly of the Jesse Lee campus off of Abbott Road.
We've seen many changes over the years, but always there has been a commitment to community service through programs that support needy children.
Jesus taught that we should care for widows and orphans. AK Child & Family was founded by those who had a genuine compassion for orphans and disadvantaged children. I see the same commitment in today's caregivers.
It has been my pleasure to have been of service to AK Child & Family all these years. May they continue to offer solutions to today's generation of young people.
Bob Bergeron, owner.
Bob Bergeron
Redeemer Cleaner Service
Professional Office Cleaning
P. O. Box 110403
Anchorage, AK 99511
907-345-4100 Fax 522-4029