AK Child & Family is a Christian mission supported by the United Methodist Church, American Baptist Churches USA, the Evangelical Lutheran Church of America and Anchorage Christian Church (Disciples of Christ).
Denominational, church and individual gifts provide the funding for the Spiritual Life Program. While AK Child & Family is a Christian mission, we do not proselytize or evangelize. Our youth and staff come from diverse religious, ethnic and cultural backgrounds. If a youth needs spiritual support that is outside of the experience of our Spiritual Life staff, we seek out assistance from community members, native elders, clergy or others who can assist in their spiritual journey.
---

As part of American Baptist Churches USA, American Baptist Home Mission Societies (ABHMS) answers God's call to live out Christian faith and transform individuals, congregations and communities through developing Christ-centered leaders, networks and programs committed to witness and evangelism, social justice, discipleship and mission work across the United States and Puerto Rico.
Missionaries of all types―pastors and lay leaders; chaplains and pastoral counselors; refugee sponsors; directors of neighborhood action program Christian centers; volunteers; Sunday school teachers; and new church planters―partner with ABHMS daily to minister to those in need emotionally, physically, financially and spiritually. These mission partners are on the front lines of faith, bringing God's love to those who need it most: families struggling with poverty, senior citizens suffering with illness and loneliness, children and youth flailing without guidance, former prisoners trying to re-enter society; and immigrants and refugees striving to fit into a new culture, to name a few.
---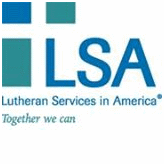 Lutheran Services in America (LSA) is one of the largest health care and human services networks in the country, representing 300 Lutheran nonprofit organizations throughout the United States and the Caribbean. LSA works to connect and empower its member organizations, which serve six million people annually, touching the lives of one in every 50 people in the U.S. every year.
Guided by God's call to love and serve our neighbors, LSA serves its members through leadership development, innovative problem solving, collaboration and sharing of best practices, expanding faith-based connections, partnership and funding opportunities and proactive advocacy. LSA envisions a network of connected, strong and thriving Lutheran Social Ministries that transform the lives of people and communities. We are committed to the power of faith, fellowship and collaboration, and honor all with dignity and respect, recognizing the diversity of people, communities and ideas.
---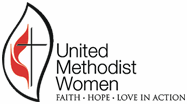 United Methodist Women is the largest denominational faith organization for women with approximately 800,000 members whose mission is fostering spiritual growth, developing leaders and advocating for justice.
Members raise up to $20 million each year for programs and projects related to women, children and youth in the United States and in more than 100 countries around the world.
A special emphasis of United Methodist Women is children, because women care for children. If children are raised with safety, security, food, shelter, education, and basic human rights, these children will grow to be loving and secure adults. United Methodist Women believe deeply in responding to Jesus' mandate to "care for the least of these."
Children often do not have a voice in this world, so United Methodist Women cares for them and advocates on their behalf. United Methodist Women commits to children globally through community centers, educational opportunities for refugee children, homes for street children, advocacy against sexual exploitation and child labor, educational institutions and much more. United Methodist Women work with youth organizations globally and with programs and projects that support and empower youth.