Leadership Team
Anne Dennis-Choi, President and Chief Executive Officer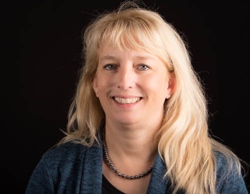 Anne joined AK Child & Family in 2008 as the Director of Residential Services, in 2012 transitioned into the role of Chief Clinical Officer and most recently (October 2018) transitioned into the role of Chief Executive Officer. Anne is a Licensed Professional Counselor and board approved counselor supervisor, earning her Master's Degree from the University of La Verne in 1997 and Bachelor's degrees in Biology and Psychology from Gonzaga University in 1985. Anne began her career as a milieu front line staff in residential care over 30 years ago. Other direct care experience includes: crisis intervention, suicide prevention, provision of clinical services such as mental health and substance use assessments, family, individual and group therapy; teaching life skills, parenting and recreational therapy to specialized populations and co-facilitating groups for court ordered adult offenders. Anne is a strong proponent of trauma informed care; attended training in Chicago and is an alumni of the National Council's Trauma Informed Learning Community. She also attended training at the Andrus Center for Learning & Innovation, in Yonkers, New York with a cohort of leaders from AK Child & Family to begin the process of organizational certification in the Sanctuary Model of trauma responsive organizational change.
Anne's leadership experiences span more than 25 years to include quality assurance, program development, research, grant writing, field instruction, training and oversight of multiple programs ranging from early intervention (prenatal and parenting support), outpatient, day treatment, school based, home based, family preservation, family reunification, emergency shelters, substance abuse rehabilitation with contracts through the therapeutic court and federal bureau of prison services and residential programs for youth. Anne has also served as a former Behavioral Health Surveyor for CARF (Commission on Accreditation of Rehabilitation Facilities) participating on survey teams in Washington, Arizona, North Dakota, Ohio and Illinois. Anne is a former advisory member for both UAA's Arctic FASD Regional Training Center and the Rural Alaska Community Action Program. She also served for many years on the planning committee for the Annual School on Addictions and Behavioral Health Conference. Anne has been involved in several grassroots community efforts including coordinating some of the first local Recovery Rallies in recognition of National Alcohol & Drug Addiction Recovery Month, served on the initial Alaska Citizen Review Panel to provide a community perspective to the state child protection agency and co-created the Anchorage Regional Behavioral Health Coalition (ARBHC) which still meets regularly.
The Board of Directors has charged the CEO with leading AK Child & Family to pursue its mission and achieve its goals. The CEO has overall responsibility for all facets of the organizations administration including assuring the provision of a therapeutically sound, cost-effective service with treatment decisions driven by the needs of students and families in a safe, nurturing environment that promotes growth for students, families and staff. The duties includes leading the organization and the development all staff. Further responsibilities include serving as the ambassador for AK Child & Family to the public, the government, and supporting constituencies, foundations and individuals. The CEO oversees the management of our organizations finances and administrative infrastructure to support the pursuit of the agency's mission.
Katie Hegland, Chief Financial Officer
Katie joined AK Child & Family in 2017. She completed her Bachelor's degree in Accounting at the University of Alaska Anchorage. Katie's career has consisted of financial management in behavioral health as well as auditing, tax, and financial statement preparation at Certified Public Accounting firms.
As Chief Financial Officer, Katie provides oversight of the financial operations of the agency which include planning, directing, and controlling all accounting and financial functions. Katie manages the Purchasing Department, Controller, Accounts Payable Department, and the Medical Billing Department.
Rachel Cooper, Chief Clinical Director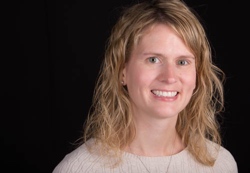 Rachel joined AK Child & Family in 2006. She completed her Master's degree in Social Work at Boston University and is a Licensed Clinical Social Worker. Rachel has held a number of positions while at AK Child & Family, including Intake Clinical Therapist, Clinical Therapist for Gaylor Cottage in the Residential Facility, Associate Director of Residential Services, Director of Residential Services and Director of Community Programs. In 2018, Rachel continued to expand her experience with the agency by accepting the position of AK Child & Family's Chief Clinical Officer. Rachel's community achievements include completion of the Foraker Certificate in Nonprofit Management in 2014 and receiving the Top Forty Under 40 award from the Alaska Journal of Commerce in 2016.
As the Chief Clinical Officer, Rachel provides clinical oversight for all our agency's programs, which includes attention to quality services and regulatory expectations. Rachel supervises the Director of Residential Services, Director of Community Programs, Director of Admissions, Director of Performance Improvement, Staff Development & Training Department and provides oversight of the Nursing Department in collaboration with the agency Medical Director.
Laurie Lopez, Director of Residential Program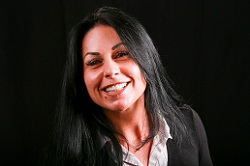 Laurie Lopez has worked as a clinical contractor with AK Child & Family for the last 3 years. She completed her Master's degree in Psychology and Art Therapy at Phillips Graduate Institute. She is a licensed Marriage Family Therapist and a Registered Art Therapist in Alaska and California. Laurie has resided in Alaska since January 2011 when she relocated to Bethel from California and worked for the Yukon-Kuskokwim Health Corporation as the Program Manager of the YKHC Infant Toddler Program. During Laurie's tenure in Bethel, she simultaneously worked as an On-Call Clinician for YKHC's Emergency Services. Both positions provided Laurie the great opportunity to work with villages and add value to their systems and communities by providing quality services to children, families, and adults. Laurie was acknowledged by YKHC with an award for providing "Excellence Customer Service" for coordinating a successful community event.
In 2011, Laurie was chosen to be part of the first cohort of the Alaska LEND Without Walls program through UAA. Through this program, Laurie attended "Key Campaign" in Juneau and made a difference at a policy level by being a key player in passing the Autism Bill through the Alaska legislature in 2012. In April 2013, Laurie continued to expand her scope-of-practice by working in the Early Intervention/Infant Learning Program for the State of Alaska Health & Social Services as a Health Program Manager II. For the past 13 years, Laurie has provided services to children, adolescents, and adults with a diversity of developmental disorders, diagnosis, and various socioeconomic statuses. She has worked with the probation system and the foster care system. She has worked in private practice as a family therapist and child therapist in schools from Pre-K to HS. Laurie's passion and commitment has allowed her to support all spectrums of the lifespan by promoting increased social-emotional outcomes from infancy to the end of life.
Katy Smith, Director of Community Programs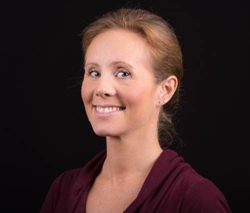 Katy joined AK Child & Family in 2007 as our Intake Clinical Therapist for the Admissions Department. Between 2007-2009 Katy also worked as a therapist with Gaylor cottage, and transitioned to a full time residential Clinical Therapist for Gould cottage. Katy returned to the Admissions Department in 2009 to hold the positions of Admissions Coordinator and Utilization Review. While performing those duties Katy became licensed as a Professional Counselor (LPC). In 2014, Katy transitioned into the role of Director of Admissions and received certification as Board Approved Counselor Supervisor for LPC licensure hours. Katy was born and raised in Alaska as a third-generation Alaskan and graduated with a Master's of Science in Counseling Psychology from Alaska Pacific University. She completed her graduate clinical internship through Providence Family Medical Center working with children, adults, and persons from the Hmong community in Anchorage. 
As AK Child & Family's Director of Admissions Katy is responsible for the development, administration, and supervision of agency admissions and utilization review. Katy and her department oversee inquiries regarding admission to the facility and the student admission process.  This includes but is not limited to tours for family members, preadmission interviews, screenings, assessments, staffing to determine most appropriate level of care, and referrals to other resources if necessary. Katy supervises the Intake Clinical Therapists.
Jeannie Fanning, Director of Performance Improvement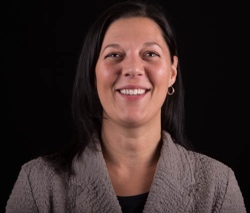 Jeannie joined AK Child & Family in 1997 while completing her undergraduate at Alaska Pacific University. During her time with the agency she has held a variety of positions starting as a Psychiatric Treatment Counselor at Newhall Cottage followed by Activity Therapist, Case Manager, Therapeutic Foster Home Licensing Coordinator and now her current position as the Director of Performance Improvement/Compliance Officer. Jeannie is a lifelong Alaskan and a graduate of Alaska Pacific University with a degree in Counseling Psychology, emphasis on Human Services. She is also a member of the National Association for Children's Behavioral Health, the American Society for Quality and the Health Care Compliance Association.
As AK Child & Family's Director of Performance Improvement/Compliance Officer Jeannie oversees and coordinates process improvement projects, risk management, outcomes management, and the compliance program within the agency. Jeannie monitors and facilitates all licensing and accreditation activities of the agency and ensures compliance issues and concerns are being appropriately evaluated, investigated, and resolved. Jeannie serves as a liaison regarding changes in the regulatory environment for behavioral health care to the employees, leadership team and board of directors and also administers the organization's clinical privileging process. Jeannie supervises the Data Analyst, Quality Improvement Specialist II and the Quality Improvement Specialist.
Kelli Williams, Director of Spiritual Life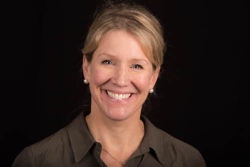 Kelli joined AK Child & Family in 1999 as the interim Director of Spiritual Life while the acting Spiritual Life Director was on 10 month Sabbatical. Kelli stayed with the agency and was later hired into regular status for the Director of Spiritual Life position. Prior to her transition to AK Child & Family, Kelli was the Director of Youth Ministries at 1st United Methodist Church of Anchorage. Kelli is a Certified Chaplain through the International Fellowship of Chaplains and is a certified Veriditas Labyrinth facilitator. Kelli began her work in human potential as the sole proprietor of Vital Capacity Wellness Consulting where she worked with individuals and organizations at reaching their God-given gifts and graces. She holds a Master's Degree in Sport Research / Psychology from the United States Sports Academy and earned her bachelor's degree in PE & Recreation from Seattle Pacific University. Kelli has been honored with the Church Women United – United Nations Office Human Rights Award. Through her work, the Spiritual Life Department has also won the Lutheran Services in America Award for Excellence.
As AK Child & Family's Director of Spiritual Life Kelli is responsible for the delivery of spiritual life programming and services for children in psychiatric residential treatment at AK Child & Family. These services are voluntary, non-denominational, culturally sensitive, and age appropriate for the children we serve. Kelli supervises the Spiritual Life Minister and the Music and Special Ministries Coordinator.
Terry Swenor, Director of Information Systems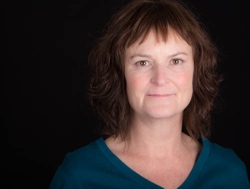 Terry joined AK Child & Family in 1989 as our Accounts Payable Clerk. During her years of service, Terry has transitioned through various roles as our Senior Systems Operator, Assistant Controller, and Information Systems Manager before entering her current position of Director of Information Systems. Terry has lived in Alaska since 1981. She enjoys the Alaskan outdoors, playing hockey and being a grandmother.    
As AK Child & Family's Director of Information Systems, Terry is responsible for the planning, development and oversight of our network, computers, and information systems. Terry also serves as the agency's Privacy and Security Officer; providing guidance and assisting in the identification, implementation and maintenance of our information privacy and security policies and procedures as they relate to patient health information. Terry supervises the Information Technology Support Specialist.
Angela Rush, Director of Development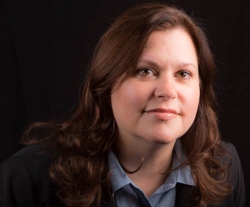 Angela joined AK Child & Family in 1997 as a Treatment Program supervisor in our Residential Services Program. Angela began her career in the non-profit sector after meeting six adolescents residing in a shelter who shared their stories of what led to them being away from their loved ones. Those youth each had a common goal; to have a better future. That meeting inspired Angela into volunteerism, practicum and employment in that same shelter working with children and adolescents. 
Along the way she worked with youth in foster homes, juvenile detention and in-patient treatment programs. All those experiences finally led Angela to AK Child & Family. Angela has a deep understanding of the issues our youth and their families face. She has spent most of her time at AK Child & Family working to gently guide parents and referral sources into our care with the Admission Department as the Director of Admissions. In 2012 Angela left the position of Director of Admissions to become Director of Development. Angela is also on the Board of Directors for the non-profit Thread who make quality early care and learning a reality for all of Alaska's children.
As AK Child & Family's Director of Development, Angela facilitates the development and awareness of our agency. She does this by fostering relationships between AK Child & Family and the community; businesses, individuals, and our stakeholders. Angela guides those seeking to support our mission with their stewardship and financial support. Angela supervises the agency's Communications Manager. 
 
Shauna Credit, Revenue Cycle Manager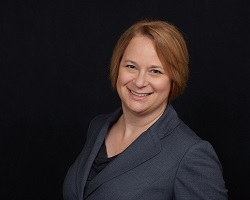 Shauna joined AK Child & Family in 2017 as the Revenue Cycle Manager.  She completed her Masters of Information Technology Leadership in 2014 and Masters in Health Information Management in 2013 from the College of Saint Scholastica.  She holds the credentials of Registered Health Information Administrator (RHIA) and Certified Coding Specialist – Physician Based (CCS-P) from the American Health Information Management Association (AHIMA) and multiple medical coding certifications from AAPC.  Her career and professional experience brings the provider and payer perspectives to AK Child & Family.
As the Revenue Cycle Manager, Shauna is responsible for overall management and oversight of all aspects of AK Child & Family's revenue cycle.  This includes coordination and process improvement implementation in all areas, from intake to discharge of our clients.
---