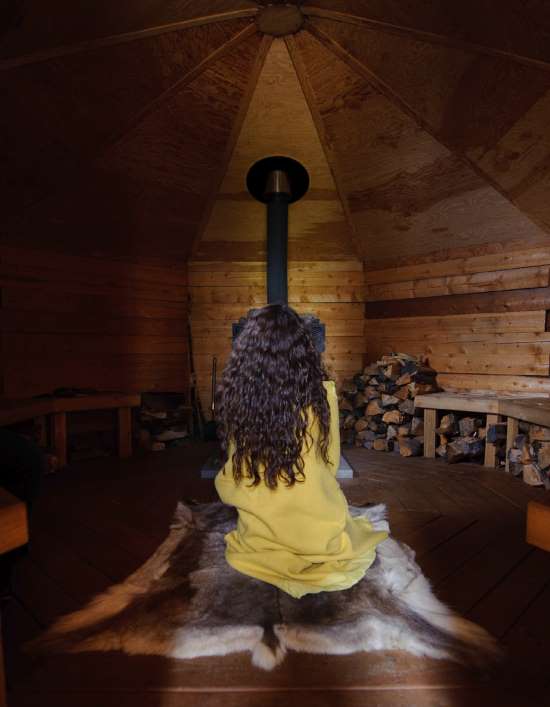 Help us to celebrate one of the most powerful components of our Spiritual Life program through this fundraiser!
The top 10 pledges / donations will have the privilege of participating in a sweatlodge ceremony
led by Kelli Williams, our Spiritual Life Director, Tuesday, November 18, 2014, from 7:00 PM to 8:30 PM.
While only the top 10 pledges / donations will participate in the anniversary sweatlodge ceremony, all pledges and donations are welcome in honor of all the healing work that has happened in the sweatlodge over the past decade.

You may submit pledges using our Contact Us page. Just be sure to select the Spiritual Life topic and include your name, pledge amount, mailing address and phone number. (Phone only needed if you'd like to be notified by phone if you are a winner.)

You may make a donation to the fundraiser on our Donate page. Be sure to select Spiritual Life as the purpose of your donation and state that you're donating to the sweatlodge fundraiser in the comments.

Pledges and donations must be received no later than Wednesday, November 12, 2014. You will be notified of your status on Thursday, November 13, 2014. If you are one of the top 10 pledges / donors you will receive additional logistics information regarding the sweatlodge ceremony as well.
Pledge donations will be due by Wednesday, December 31, 2014.
The Spiritual Life program at AK Child & Family provides diverse spiritual opportunities for each student throughout the week and is funded solely through donations. Your support of Spiritual Life will help to provide every young person in our care with a welcome basket, sacred writings, storytime cookies, community banquets, retreats at Birchwood Camp, candles and bread for chapel, firewood for our sweatlodge, personalized Christmas gifts and so much more!
Thank you for all the ways you support AK Child & Family as we bring hope to troubled young lives!