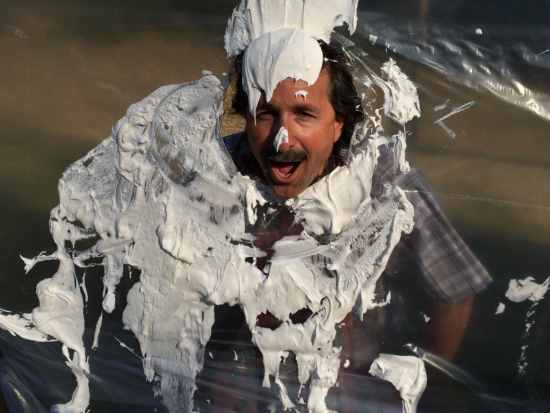 May was foster parent appreciation month and we at AK Child & Family celebrated the patience, understanding, care and commitment that our Treatment Foster Parent's provide every day. To show our appreciation to the parents we hosted a fun BBQ that included myself getting a pie in the face (see the photographic evidence above.)
Because of the hard work they do, Treatment Foster Care (TFC) has gained notable recognition in Alaska as a viable treatment alternative. There are now 12 active members of the Alaska Chapter of the Foster Family-based Treatment Association with 3 additional behavioral health agencies developing TFC throughout our state.
Because of the effectiveness in TFC services we have been asked to explore the development of a TFC program in rural Alaska and we are active in that development through collaboration with state and local providers.
Because of the outcomes from TFC programs, the United States Congress and the President has included TFC in the Excellence in Mental Health Act that for the first time provides a definition for TFC in federal Medicaid statute as a reimbursable service under the Social Security Act.
Because of the care TFC parents have provided youth in need of community-based treatment; youth have healed from the hurts of their childhood and returned to live with their family, young adults have moved on to attend college and vocational schools, while others have entered supportive adult services with housing and employment assistance and for those who are unable to return to their family of origin have found permanency with other families.
We celebrate our Treatment Foster Care families, we could not do the work we are called to do without you. Thank you.