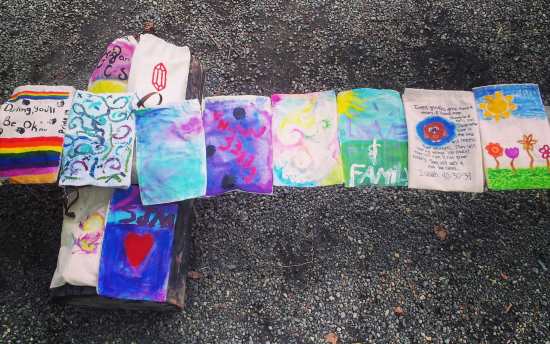 The Spiritual Life department prepares every year, x2 a retreat at Birchwood camp for students in the agency. Since I started working here I have experienced this amazing and fun opportunity of connecting with God through the beauty of his creation in this beautiful place. This year my experience was a little different compared to past years because I went with the girls, when in prior years I went with the boys or little ones from Gaylor.
Besides being able to observe the beauty of nature and enjoy the sunshine and weather of 70 degrees this year!!!!!, (and why not, get some tan), staff and kids were able to connect with each other through different activities planned; like games that challenged us to communicate and trust each other to complete certain tasks, allowing us to work together and also to have fun. It was impressive to observe some of the girls that in other situations or around campus would normally not get along, and how well they worked together and helped each other. We also enjoyed a 1.5 mile nature walk/scavenger hunt that allowed me not to just walk, but also made me realize that often, we as humans don't take the time to appreciate what we have - even if its something small or simple and realize that sometimes we make things bigger than what they are or take things for granted. It also made me think that no matter where we are or which direction we go, God is always with us either by challenging us with new things to make us a better person, placing certain people in our life, or the opportunity to see the sunshine on a new day. The probably most awaited time for the girls was time for hot dogs and smore's!!!!
Thanks to the Spiritual Life Department for the amazing job and all the effort and time for this gift given to us every year.