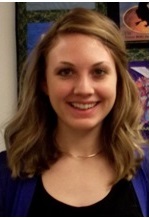 Hello all! My name is Lauren Curran and I am so thrilled to be a new member of the AK Child & Family mission and team! As the Communications Coordinator, I will be managing much of the agency's internal and external communications including newsletters, collateral and promotional materials and social media. Additionally, I will be involved in promoting agency events, community engagement and public relations.
A little about me: I am a born & raised Eastern Washingtonian. The oldest child of three, I grew up in Tri-Cities, WA and went to college in Spokane, WA where I received a bachelor's degree in Marketing. I moved to Anchorage, AK in August of 2014 where I worked temporarily as a Loaned Account Manager for United Way of Anchorage and from there, Volunteer/Outreach Officer at Bean's Cafe. To borrow the words of Muhammad Ali, I really do believe "service to others is the rent you pay for your room here on Earth." Everyone has value. Everyone has potential. Everyone has something to offer the community and it's through kindness, love and respect that we help each other achieve this. My mom always says "you can't change the whole world, but you can change someone's whole world"--I am so excited to be a part of an organization that embodies this phrase.
Last week I had the pleasure of attending a two-day workshop on Creating Congregational Cultures of Generosity put on by the Lake Institute on Faith & Giving. The objective of the workshop was to teach us (mainly United Methodist clergy & laity) their fundraising model, the motivation behind it, and the benefits to implementing it in our churches. Much like other fundraising models, it emphasized the importance of knowing your donors well, thanking them and engaging them in meaningful ways. For me, the most significant part of the workshop was just that: engaging donors in meaningful ways. How do we engage? What do our donors care about? The answer: an awesome story.
If you have any interaction with the internet, you've probably already stumbled across Simon Sinek's famous TED talk on the Golden Circle. If not, the concept is alarmingly simple: communicating and innovating from the inside out; using our inner purpose as a basis for our messaging. In Sinek's words, "people don't buy WHAT you do; they buy WHY you do it"—both literally and figuratively.


What we do simply proves what we believe. The improvements of our discharged youth reflect our belief that every child and every family is valuable. Our students and families are successful because we believe they deserve to succeed.
This simple concept is what separates the successful products, businesses, organizations and people from the unsuccessful. It is what cultivates employee motivation and purpose. This concept is how we tell a great story, engage donors and create longevity with all who experience AK Child & Family.
You can check out Simon's TED talk here:
https://www.ted.com/talks/simon_sinek_how_great_leaders_inspire_action?language=en
I look forward to working with each of you—we have an amazing story to tell!