Employment Opportunities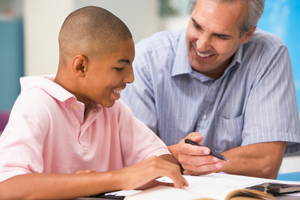 If you want to make a difference in a young person's life, AK Child & Family is the place for you.
We employ 200 professional staff members, most of whom work directly with the students. AK Child & Family offers a friendly, supportive environment. In addition to competitive wages, there are many benefits offered to employees including an affordable healthcare plan, generous paid leave, higher education support, flexible scheduling and more.
If interested, you may apply online or print an application. If you have any questions, please contact Human Resources by phone (907) 348-9294 or through our contact page.
Positions Available
Residential Coordinator

The Residential Coordinator (RC) is tasked with providing proactive, cost-effective management of Residential Programs direct-care unit staffing schedules. Working collaboratively with Treatment Program Supervisors the RC takes lead in establishing all Psychiatric Treatment Counselor (PTC) shift coverage to include scheduling, leave planning (e.g. planned/unplanned paid leave, training leave etc), backfilling open shifts, coordinating shift diminishing and augmenting where clinically appropriate and authorized. The RC ensures fluid and dynamic utilization of agency resources fostering a sense of teamwork, inter-unit collaboration, interpersonal growth and development in order to best meet youth and families as well as staffing needs. The RC is responsible for creating schedules that minimize unscheduled overtime with a goal to managing staff workloads thereby reducing potential for burn-out and managing expense. The RC will attend meetings under the direction of Residential Supervisor in order to foster collaboration, raise awareness of program needs, and generally remain informed of staffing needs effectively. The RC works with Human Resources Development Manager to communicate staffing needs in order to facilitate employee recruitment activities, onboarding, and training.

Scheduling: Monday through Friday Daytime

Rate of Pay: DOE plus excellent benefits package

Click here for the full job description document. (PDF)




Community Programs Clinical Case Management Supervisor

The Community Programs Clinical Case Management Supervisor provides individual, family and group therapies for an assigned caseload. Provides clinical and administrative supervision to Case Managers. Assists in the development of treatment plans and provide related clinical consultation to ensure that all compliance standards are met in the provision of treatment. Provides crisis intervention and on-call services. Works collaboratively with the Director of Community Programs to ensure that high quality, effective treatment programs are provided in all Community Program services. Participates in agency committees and work groups as necessary to support the continual improvement of CP and the agency as a whole.

Salary: $3,458 to $4,009 D.O.E per month plus benefits

Schedule: Monday through Friday; daytime and various as needed

Click here for the full job description document. (PDF)




Intake Clinical Therapist

The Intake Clinical Therapist is responsible for conducting admission assessments on students for consideration to AK Child & Family programs. This includes meeting with referral sources, collection of psychological/psychiatric/ bio-psychosocial and family histories. The Intake Clinical Therapist is responsible for performing mental status evaluations, completing the admission assessment form(s) and providing a written recommendation based on the results of the admission assessment. The Intake Clinical Therapist is responsible for presenting the results of the admission assessment to the director of admissions and to the program director or his/her designee(s) for the final decision.

Salary: $3,458 to $4,009 /month plus benefits

Schedule: Monday through Friday; daytime and various as needed

Community Programs Clinical Therapist

The Community Programs Clinical Therapist (CPCT) is responsible for the provision of wraparound, comprehensive clinical service to youth and their families. The CPCT will have a caseload that will include family, individual, and group therapy for youth in Community Programs and maintain a productivity average set by the DCP to be reviewed annually. This includes provision of multifamily group, individual, family, group therapies, crisis intervention, discharge planning, interdisciplinary teamwork, case managment, and community liaison. The CPCT is the directing clinician for treatment which includes assisting in the development of treatment plan and implementation of appropriate treatment strategies for students and their families. The CPCT provides related clinical consultation to ensure that all compliance standards are met in the provision of treatment. On-call services are also a part of this position.

Salary: $3,458 to $4,009/monthly D.O.E plus benefits package

Scheduling: Monday through Friday daytime and Various as needed

Click here for the full job description document. (PDF)




Residential Clinical Therapist

The Residential Clinical Therapist Rover is responsible for the provision of comprehensive clinical and case management services to students and their families. This includes the provision of individual, family, group therapies, crisis intervention, advocacy, assessment, planning, discharge planning, interdisciplinary teamwork and community liaison. Residential Clinical Therapists are responsible for formulating and implementing appropriate treatment strategies for students and their families on their assigned caseload and for timely and satisfactory documentation of all treatment efforts.

Salary: $3,458 to $4,009/monthly D.O.E plus benefits

Scheduling: Monday through Friday daytime and Various as needed

Click here for the full job description document. (PDF)




Spiritual Life Minister

The Spiritual Life Minister is responsible for the delivery of spiritual life programming and services for children in psychiatric residential treatment. These services are voluntary, non-denominational, culturally sensitive, and age appropriate for the children.

Scheduling needs: Sun-Wed Afternoons, Various Sat & Sun; and/or Holidays up to 20 hours per week.

Pay range: $15.13 - $16.53 / hour plus benefits

Click here for the full job description document. (PDF)




Community Programs Licensing Coordinator

The Community Programs Licensing Coordinator (LC) is responsible for the supervision of Treatment Foster Homes which are licensed foster homes with the State of Alaska Office of Children's Services (OCS) contracted specifically with AK Child & Family to provide care for youth served by the agency. The LC is responsible for providing pre-service training to potential treatment foster parents as well as ongoing trainings for working with youth having a variety of behavioral presentations. The LC ensures Treatment Foster Homes are in compliance with state foster care regulations and agency policy and procedure. The LC will address non-compliance with treatment foster parents if needed. The LC is responsible for yearly performance appraisals for treatment foster parents and matching foster youth to an appropriate treatment foster home for placement. The LC will also monitor timely documentation of daily progress notes written by treatment foster parents and will ensure they meet Medicaid standards.

Pay Range: $2,700 to $2,952/month DOE plus benefits

Click here for the full job description document. (PDF)




Health Information Technician

The Health Information Technician is responsible for managing the electronic and paper records of AK Child & Family students and performing quality assurance on those records. S/he is responsible for all medical record reviews and other audits, to ensure accuracy, timeliness, compliance and completeness of the medical record as it relates to AK Child & Family policy, State and Federal regulations (including Medicaid and HIPAA) and JC standards. S/he will assist in the development of indicators, and assess performance based on identified indicators (quantitative reviews). S/he is responsible for understanding and producing medical record/HIM reports.

Scheduling: Monday through Friday Daytime

Rate of Pay: $15 to $17/hour DOE plus excellent benefits package

Click here for the full job description document. (PDF)




Activity Therapist

Work directly with young people in our Community Programs division.
Plan, supervise, and work with youth on goals utilizing community resources.
Plan and organize group activities.

Scheduling and hours: Full-time and part-time (20 hours a week flexible scheduling, typically afternoons . )

Pay Range: $13.45 - $13.85 /hour plus benefits

Click here for the full job description document. (PDF)




Swing Shift Psychiatric Treatment Counselor

Supervise children and adolescents with emotional and behavioral problems in collaborating with directing clinicians. Structure schedule for students, supervise daily activities, and meal preparation. Assist with group and individual therapeutic interactions with residents.

Scheduling: Part time and Full time 2pm to 11pm shifts available

Pay Range: $13.45 to $13.85 per hour plus benefits.

Click here for the full job description document. (PDF)




Night Psychiatric Treatment Counselor

Responsible for security and supervision of children and adolescents at night.
Oversee sanitation of living unit and completion of unit paperwork.

Scheduling: Friday-Sunday nights (32.5 hours per week)

Starting Pay: $13.05 per hour plus benefits

Click here for the full job description document. (PDF)




Weekend Psychiatric Treatment Counselor

Supervise children and adolescents with emotional and behavioral problems in collaborating with directing clinicians. Structure schedule for students, supervise daily activities, and meal preparation. Assist with group and individual therapeutic interactions with residents.

Scheduling: Weekend days and Wednesday Afternoon for staff meeting

Pay Range: $13.05 per hour plus benefits.

Click here for the full job description document. (PDF)



---
---